CCTV INSTALLATION – KEEPING AN EYE ON EVERYTHING YOU LOVE AT WORK AND HOME.
For free advice on CCTV camera systems installation, servicing or maintenance etc in Christchurch, Rolleston, Lincoln, Selwyn, Darfield, Ashburton, Hornby, Rangiora & Canterbury, call our trained technicians now for prompt, reliable service. registered security licence. All our employee's are security vetted for piece of mind.
CCTV Installation of FOSCAM, a leading professional high-tech company, providing IP video product's and solutions which was founded in 2007. Foscam have operations throughout the world. Foscam has established a system of business channels with more than 30 partner countries which include Germany, the United States, Britain, Italy, Singapore, India, France and Canada, Australia, New Zealand. Jace Electrical are authorised resellers in the Canterbury region and use FOSCAM for all our CCTV Installations.
Jace Electrical's Team is the perfect place to come if you're looking for a quality Network IP Camera's that ensures the security of your property. Nowadays, keeping your property safe is of the utmost importance due to the advancement of technology is also very possible. Internet protocol cameras are becoming increasingly popular with businesses and individuals that require the best surveillance available. These IP cameras are feature packed and are waterproof so are suitable to be fixed just about anywhere.
There are options on cloud storage or having your recording's on-site. View your camera' from anywhere in the world, receive notifications from your place of work or home when you are away.
Jace Electrical always deal with manufacturers that look to improve on their already successful products. This is very much the case when it comes to our stock of wireless internet protocol cameras. Looking for a wireless IP camera can be a nightmare if you're not sure what you're looking for. However, Jace Electrical can assure you that you won't be disappointed with you CCTV Installation. Purchase from us today and ensure that your property is safe and secure with the best modern surveillance cameras available to the public in New Zealand.
 Foscam HD models that we stock use H.264 video compression, giving true colour video and images than are much sharper compared to surveillance cameras of the past. Taking the time to get a wifi IP camera from us could be the decision that ends your worries regarding the security of your home/bussiness. Try us out today and give yourself and your family and bussiness the security you deserve.
MORE THAN CCTV INSTALLATION OR SURVALLIANCE, WE DO EVERYTHING ELECTRICAL TOO!!!!!!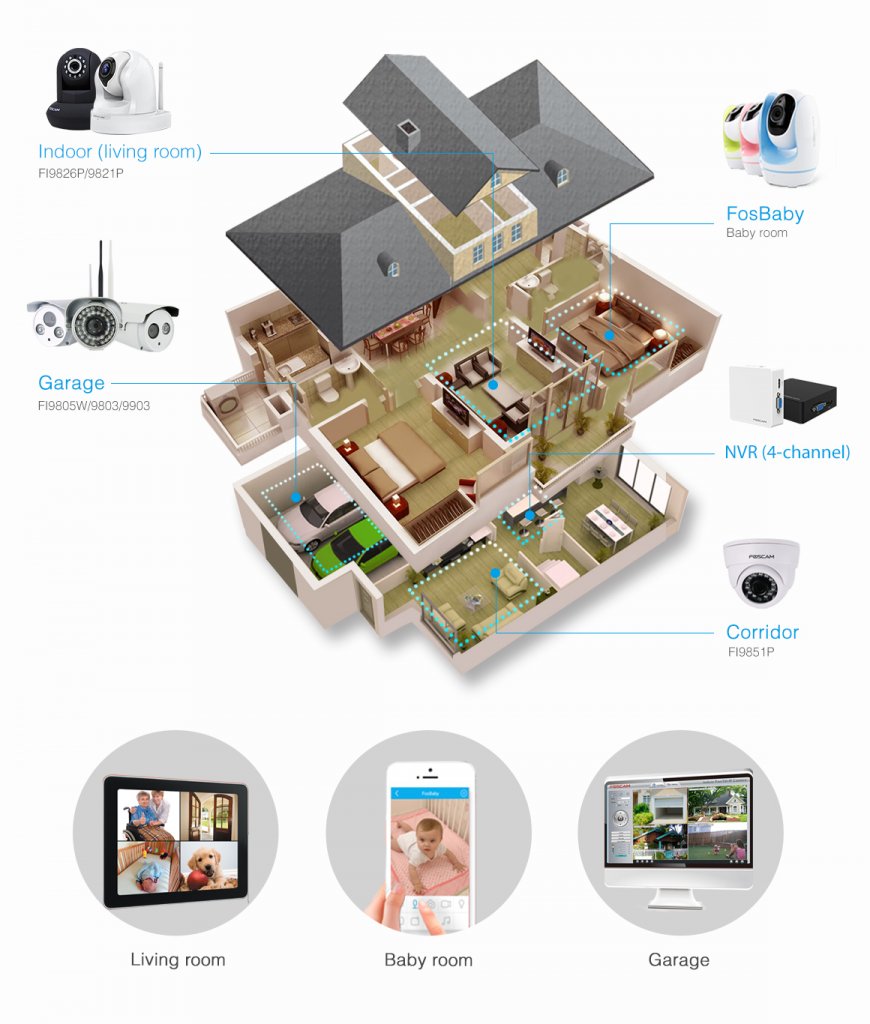 Here is the proof that we are experienced, professional CCTV & Security Systems installers.